Do you ever hear about amazing little towns that seem to perfectly bland with nature? Or villages with unbelievable, picturesque, architecture like the kind you only see in movies? Well these places are real, and they are the perfect place for anyone looking for some peace and beauty. These are just 30 of the world's most beautiful and unique small towns, after looking at them the only thing I could think was "where should I go first?"
 

Garmisch-Partenkirchen, Germany.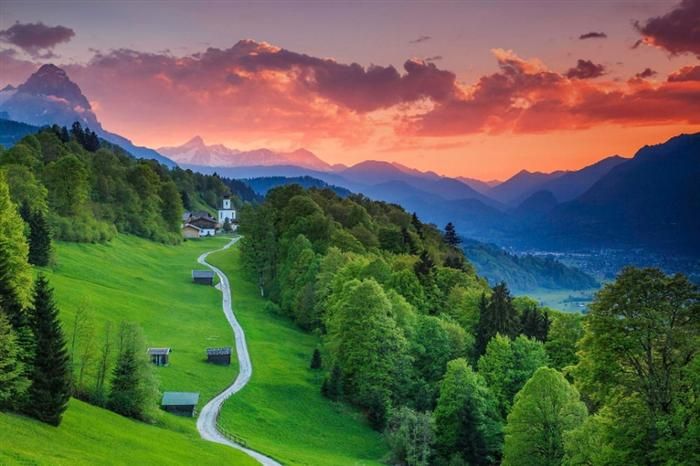 Located in the heights of the Zugspitze Mountain, this is the highest town in Germany at a height of nearly 3,000 meters (1.86 miles). It's a resort town that offers many kinds of snow related activities and amazing views in both summer and winter.
 

Himalayas, Tibet.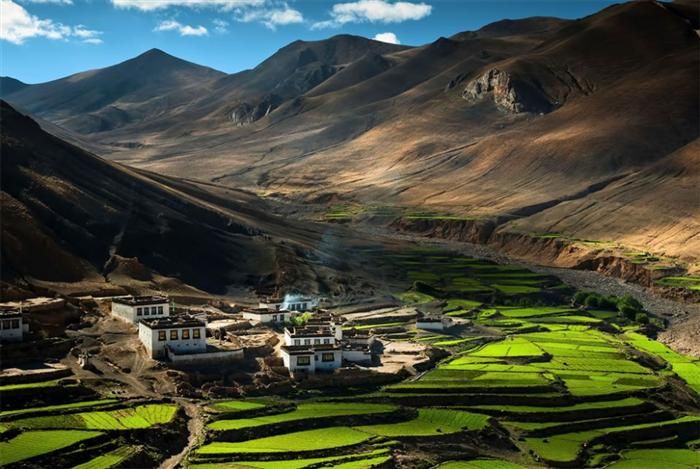 Many town and villages were built by the people of Tibet to support monasteries hidden in the Himalaya Mountains. These towns are only accessible by foot or horse and they are probably some of the most relaxed and quiet places in the world.
 

Reine, Norway.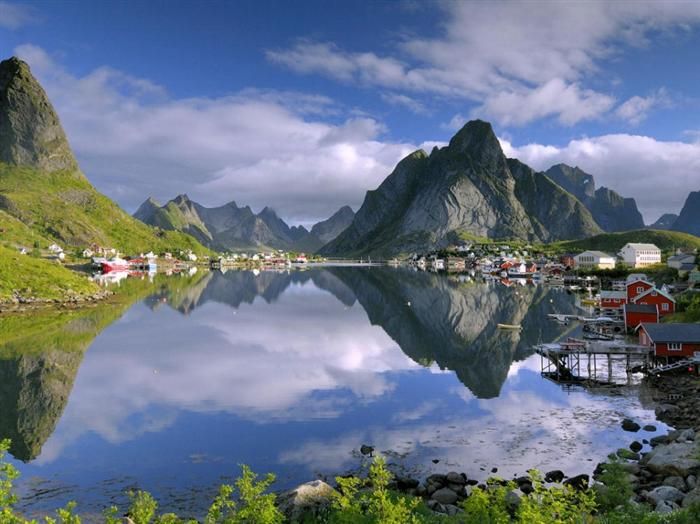 This small fishing village is found on the beautiful arctic island of Moskenesøya. Only 329 people live here and despite its size it was voted the most beautiful village in all of Norway.
 

Gasadalur Village, Denmark.
 
Located on a mystifying chain of islands north of Scotland, officially in Denmark, only 18 lucky people live in this village that's nestled between two 213 meter tall mountains (700 feet). People who live here or come to visit can enjoy a stunning panoramic view over the surrounding islands.
 

Colmar, France.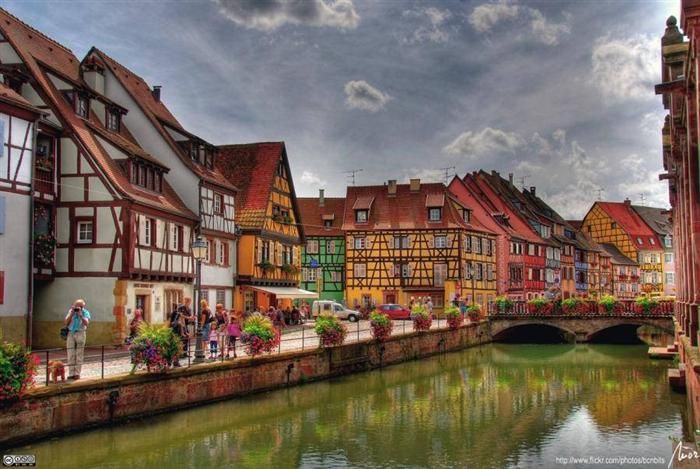 This small town is considered the capital of wine of the Alsatian district. It's a place full of exquisite aromas, beautiful houses and many waterways twisting through the town, which gave her the nickname "Little Venice".
 

Camden, Maine.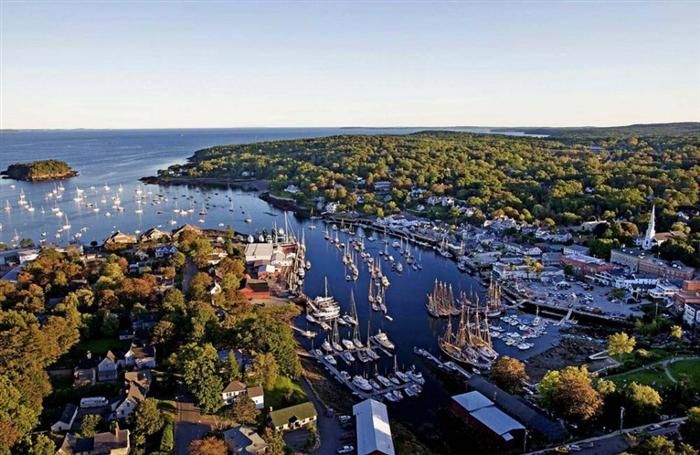 This small port town of about 5,000 people nearly triples its population in the summer when many tourists come to relax. It has a well-known yacht club and a rich history of being a rendezvous point for the Americans during the revolution.
 

Marsaxlokk, Malta.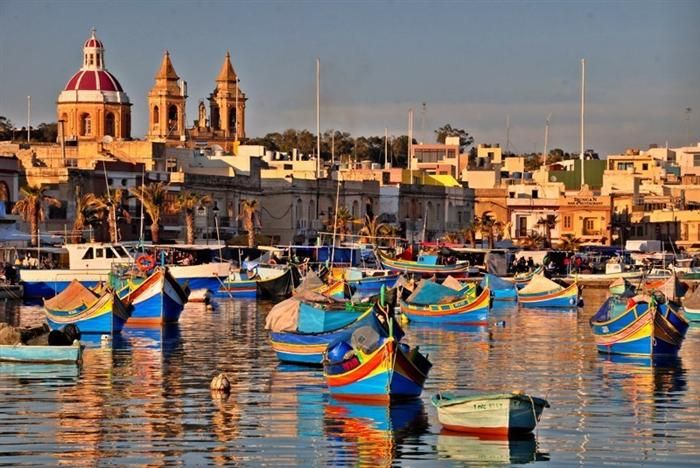 Once a vibrant trading port this town is still considered the main supplier of fish to the island nation. It is well known for its enormous markets, stocked with a vast array of magnificent fresh fish.
 

Bled, Slovenia.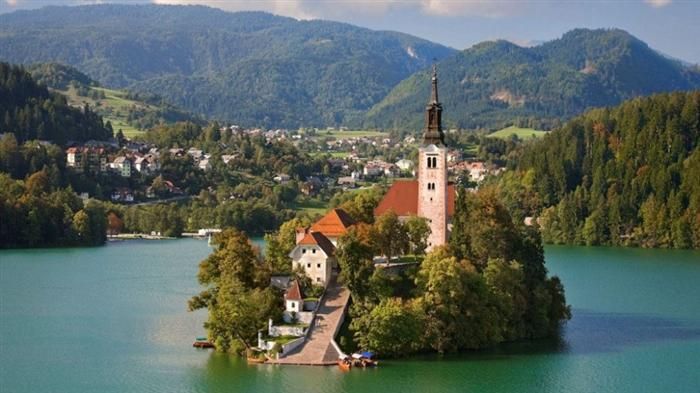 Founded in 1004 and sheltered by picturesque mountains, Bled sits in the center of the enchanting lake and it well known for having some of the most beautiful health spas in the area.
 

Hallstatt, Austria.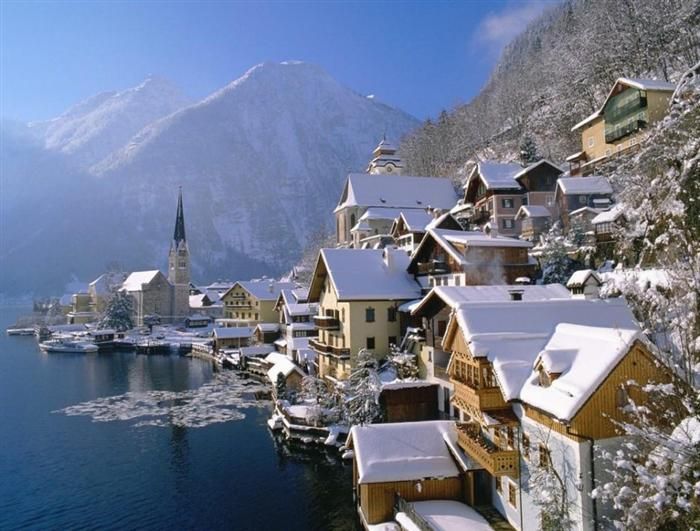 One of Austria's oldest settlements, it was founded in 5000 BC to exploit the vast salt reserves in the nearby, breathtaking mountains. To this day they still mines salt in the area around town but it's also considered a treasure trove of human history, and one of the most beautiful towns in Austria.
 

Manarola, Italy.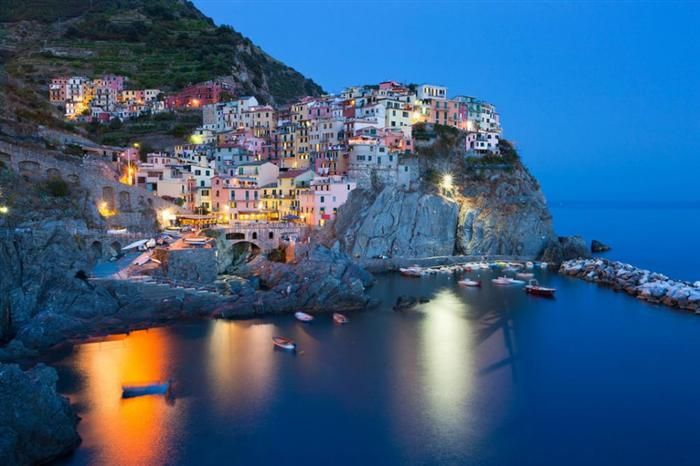 Manarola looks like a town struck by a rainbow and it's made from brightly colored houses carved into an impenetrable wall of stone. The town is also famous for its delightful wine and old church, dating back to the year 1338.
 

Bibury, England.
 
This town is often referred to as the most beautiful town in England and for a very good reason. It seems to be frozen in time as most of the town is still as it was hundreds of years ago. Old and well persevered houses can be seen wherever you go, and the River Coin runs along the main street.
 

Annecy, France.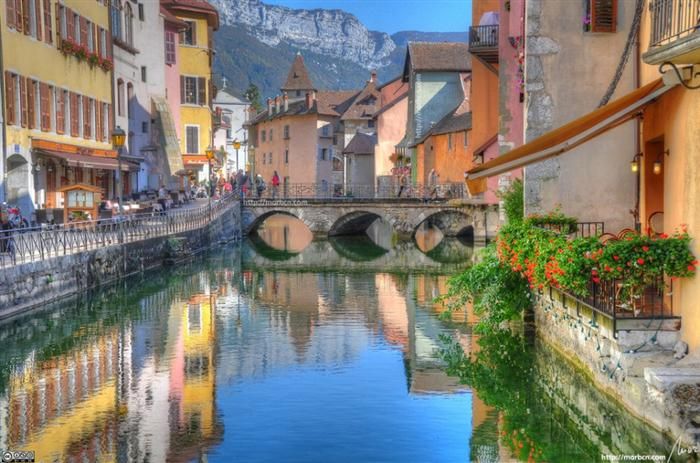 Arguably even more picturesque than the French Alps that surround it, this small town is full small canals and streams which run out of Lake Lac Annecy. With so much water running around, the town is full of many gardens, well known for their beauty.
 

Goreme, Turkey.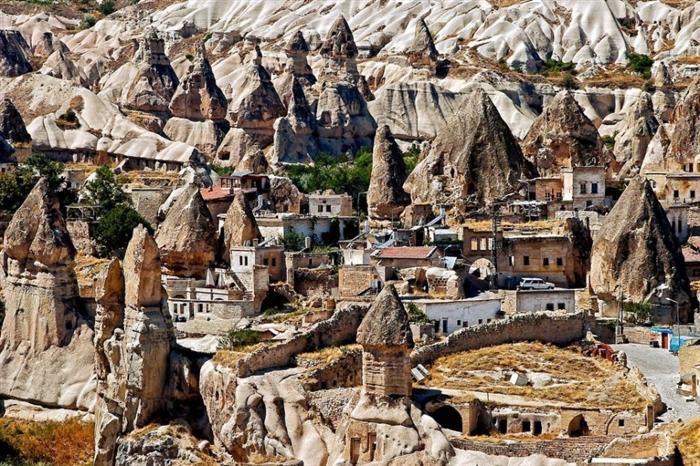 Known also as "The Underground City", Göreme was built during the Roman era and to this day, much of the ancient architecture still stands. The town is full of many churches which are carved directly into the rocks themselves.
 

Tenby, Wales.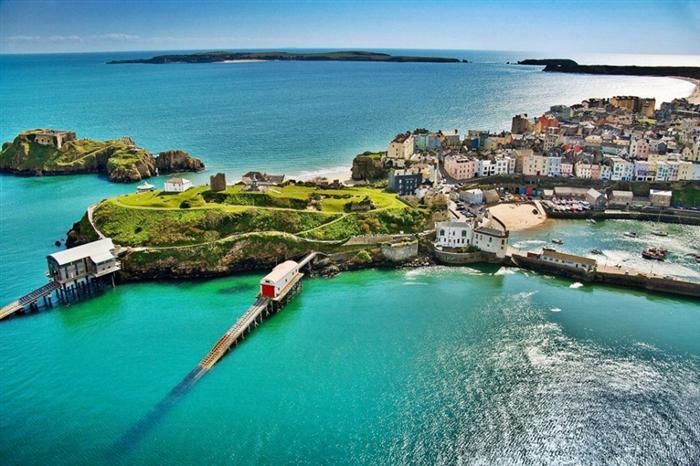 Tenby translates roughly to "little fortress of the fish" and it's a fitting name as the town is naturally defended by a bountiful harbor. Settled as far back as 900 AD, this town is now more renowned for its beauty than it's defenses.
 

Leavenworth, Washington – USA.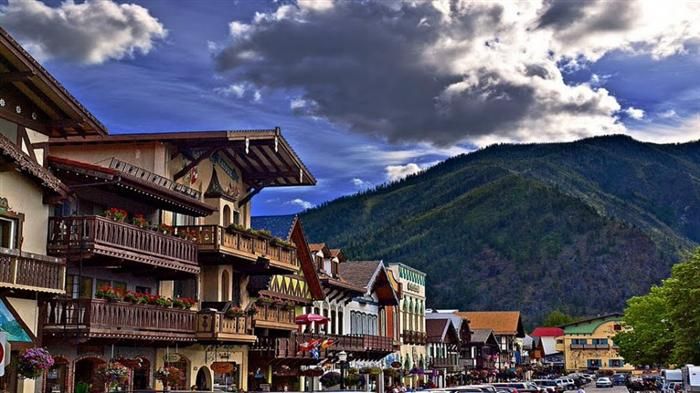 Modeled based on a Bavarian village, this small town looks like it belongs right in the heart of Europe. The town was originally a small lumber community, until the people had an idea to transform the town. The drastic transformation was done in order to save the people of the town from financial difficultys. The tourism industry that grew in the town saved it from certain doom.
 

Vestmannaeyjar, Iceland.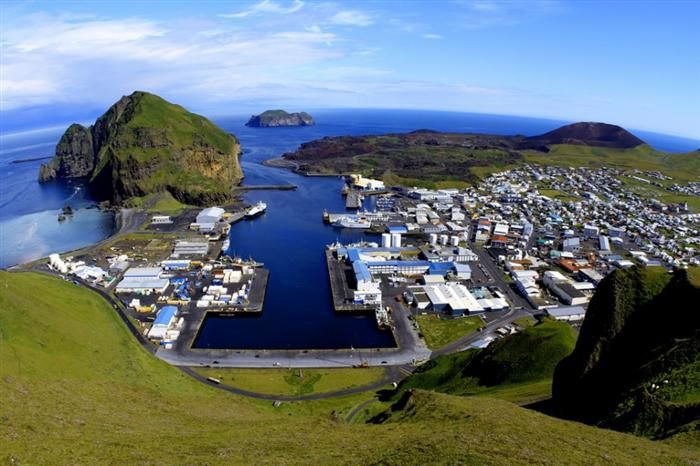 Vestmannaeyjar sits on a large island by the same name that is home to an immense biodiversity including 150 plant species not yet classified, and millions of birds that nest in surrounding cliffs. The island itself is volcanically active and in 1973, the entire population was evacuated due to an eruption. It is truly a town that's one of a kind.
 

Queenstown, New Zealand.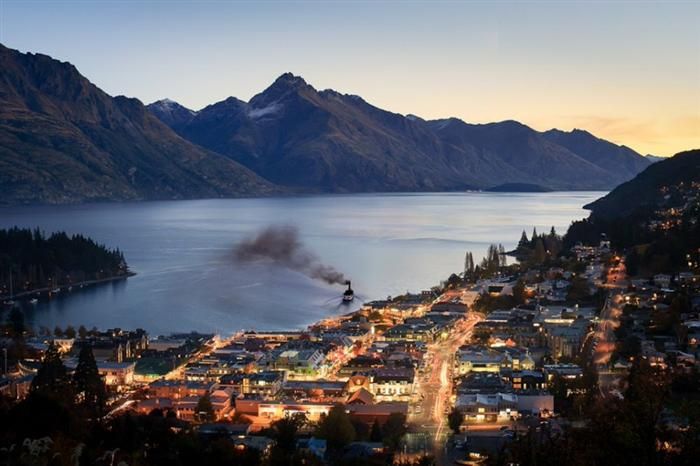 Queenstown is built around the beautiful Lake Wakatipu and has spectacular views of surrounding mountains. It is one of the most visited towns in New Zealand's southern island and is full of things to do and see.
 

Jiuzhaigou, China.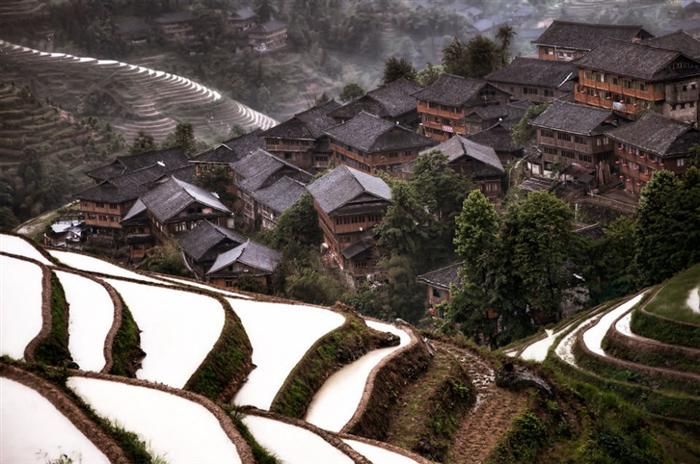 This part of China is full of reclusive villages that once served as strongholds for the great military power of the Chinese empire. They are only reachable by horseback and offer a unique look at the culture of classical China.
 

Shirakawa-go Village, Japan.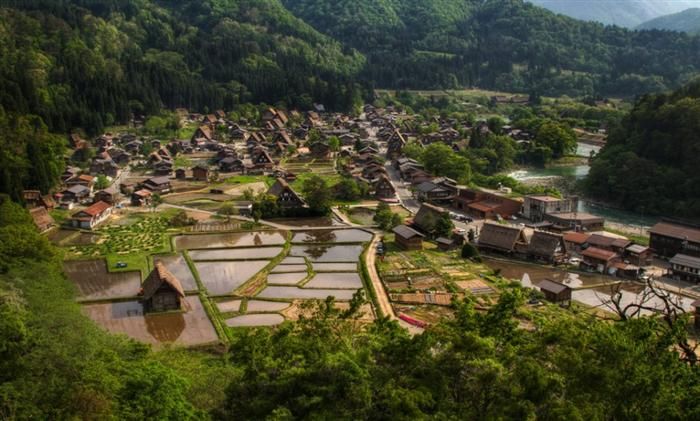 This small, traditional village is known for its incredibly steep roofs, made to withstand some of the heaviest snowfall in the world. The village is sitting on a small piece of flatland, surround by hills and mystifying forests.
 

Pucón, Chile.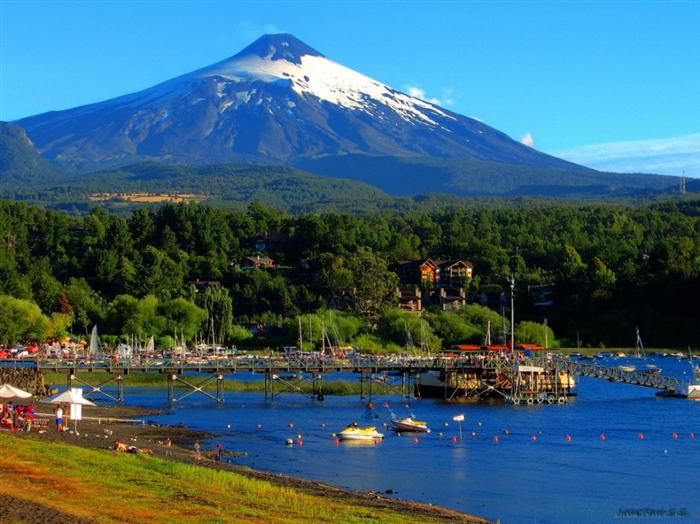 This town sits in the shadow of an active volcano and on the edge of a huge, awe inspiring, lake. It is known as Chile's adventure capital because its location is perfect for many recreational activities in both the water and the high mountains.
 

Morro de São Paulo, Brazil.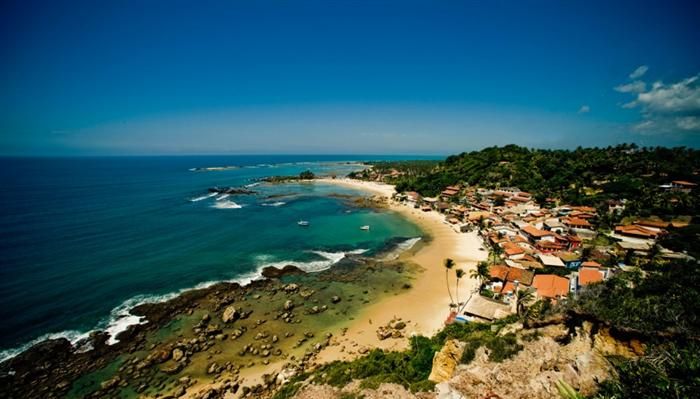 A town so tranquil and peaceful it can only accessed by boat or charter flight, no cars are allowed on the island. The village sits upon three beautiful jungle-topped hills at the same spot where the Canal de Taperoá meets to crystal blue water of the Atlantic. This tropical haven was once not only a stronghold for the Portuguese, but also a cove for pirates.
 

Albarracin, Spain.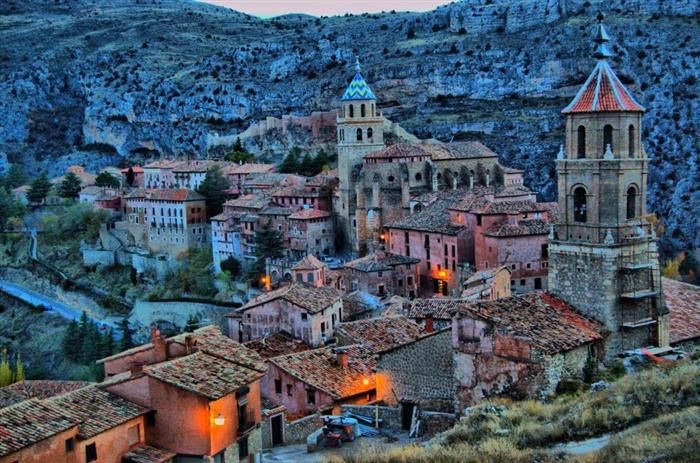 This is a beautifully preserved medieval village located in Northern Spain. The wall around the town and the colorful rooftops are just a few of the amazing sights in the surrounding area which is home about 1100 people.
 

Chefchaouen, Morocco.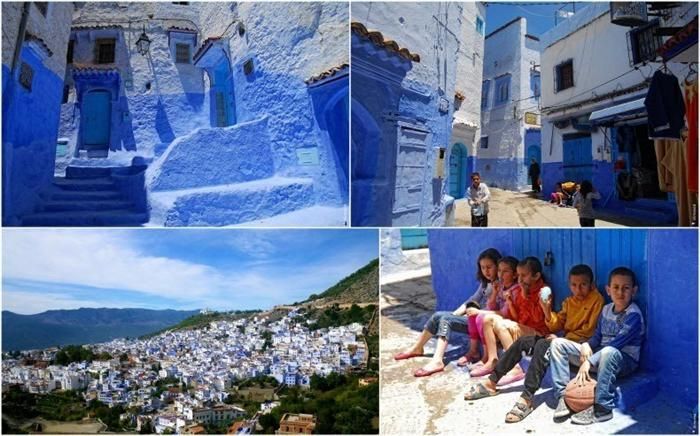 Best known for its blue buildings, Chefchaouen is a town that is named after the shape of the mountain tops above the town, a goat with two horns. The town is very popular and has approximately two hundred hotels and many shops that sell local art pieces.
 

Amadiyah, Kurdistan.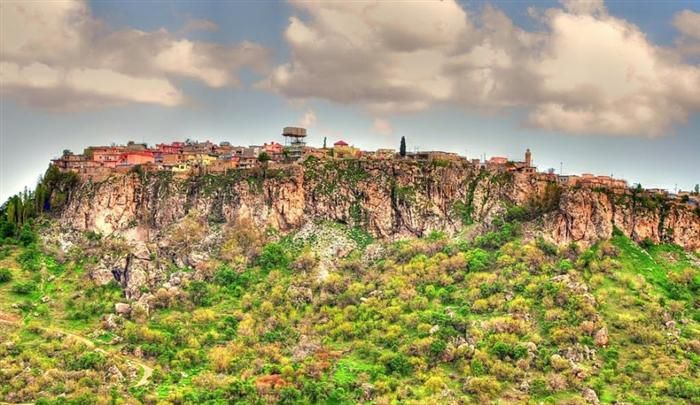 The history of this city goes back to 3000 years B.C. and its home to about 6,000 people living in colorful houses at nearly 4,000 feet (1.2 kilometers) above sea level. If you plan on coming for a visit, keep in mind that the only places to stay are local inns as the residents pride themselves on resisting modern hotels.
 

Ittoqqortoormiit, Greenland.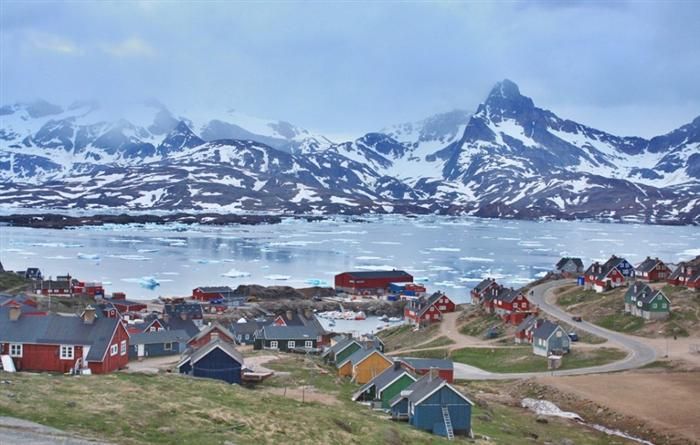 A town that's as hard to get to as it is to name, Ittoqqortoormiit is still definitely worth the effort. This small and colorful town sits by the longest glacial river system in the world which is also rich with wildlife such as seals. Its 452 residents enjoy a view that you just can't describe in words.
 

Byron Bay, Australia.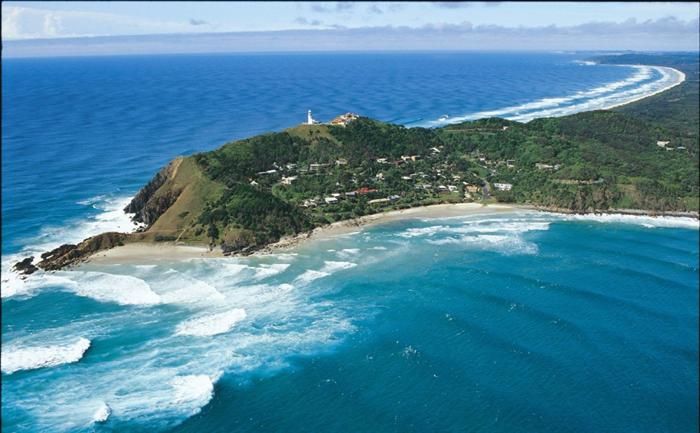 This Pacific Ocean side town is home to around 5,000 people and includes the most easterly point on the Australian mainland. With long perfect beaches, and plenty of shops and hotels for visitors, Byron Bay is simply a must see if you are in the area.
 

Chichilianne, France.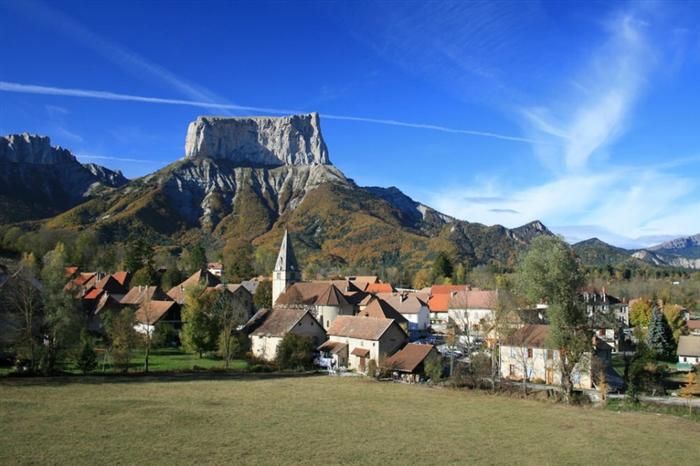 A small village with a little over 200 residents, this place looks like something right out of the Renaissance era. Located in south eastern France, it offers the people living there the fresh air and views of the spectacular French Alps.
 

Eze, France.
 
Eze is a collection of 13 villages with a combined population of less than 3,000 people. Situated along the exotic French Riviera it offers breathtaking views of the Mediterranean Sea. The area is especially favored by honeymooners and has a very strong romantic atmosphere.
 

Ericeira, Portugal.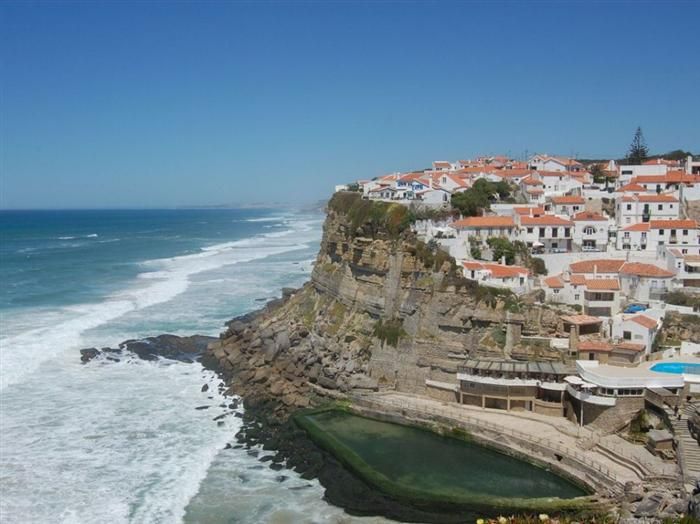 With just 7,000 inhabitants scattered across 40 beaches, you won't need to look hard to find a place to put down your beach towel in Ericeira. It is a popular area for locals and visiting tourists, amateur surfers and dedicated professionals.
 

Pucisca, Croatia.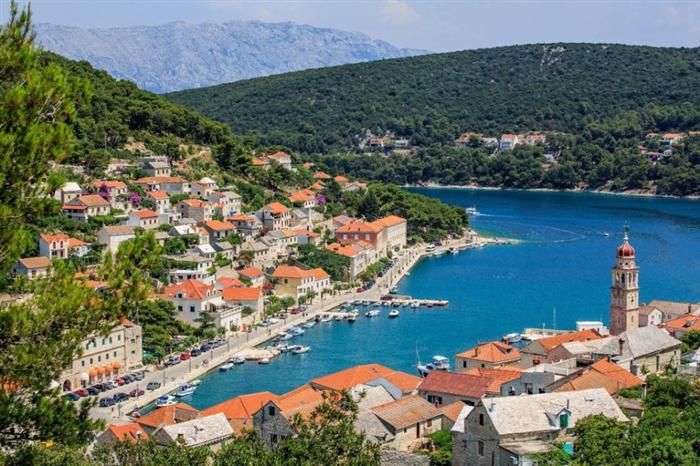 The island of Brac, which Pucisca is built upon, is home to some of the highest quality stone in Europe. This small town has been home to some of the finest stonemasons in history so you won't be surprised to hear its full exquisite works of art, both modern and ancient. The natural landscape that surrounds the town is and art form by itself, filled with perfectly made houses for the 2,200 people living there.